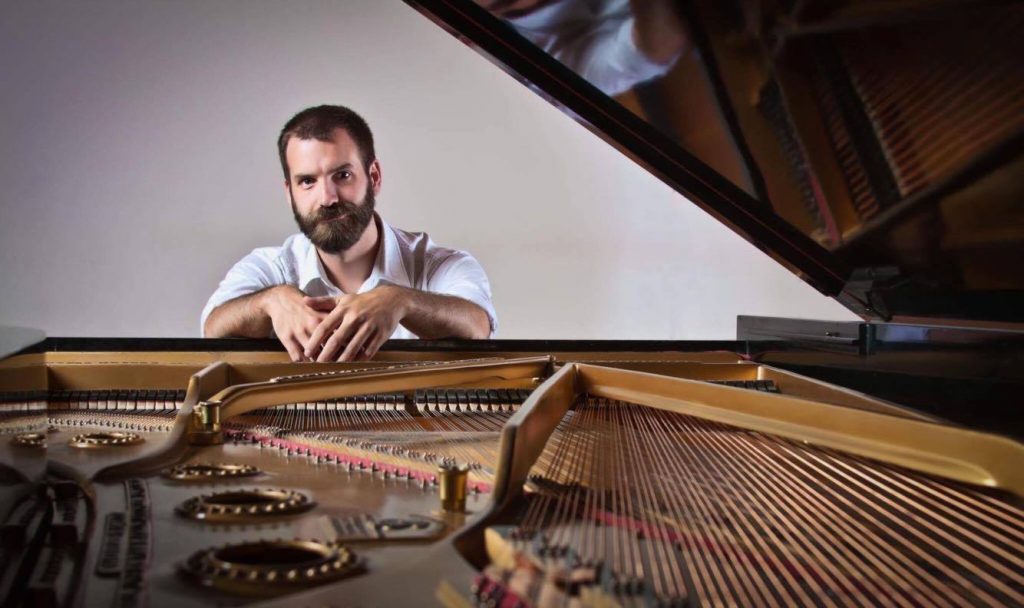 Sean Barker
Sean Barker has worked as a freelance performer and teacher in Berlin since 2010. A native of Spokane, WA, Sean relocated to Berlin after completing his Masters Degree in orchestral conducting from the University of Montana, where he also holds Bachelors Degrees in Piano Performance and Clarinet Performance.
While in Berlin, Sean has maintained a private teaching studio, while also working as co-head of the musical theater department of Die Etage, a performing arts school in Kreuzberg, from 2014 to 2016. As artist he has worked with a number of singers in Berlin, organizing a concert series at Sally Bowles Art Cafe featuring opera and cabaret singers from across Europe and North America. Recent highlights include the premier of original song cycle of his own composition, "13 Ways if Looking at a Blackbird", with Canadian soprano Danielle Simpson.
Since Autumn 2017, Sean has opened a new studio space in Moabit, working in the Stephansaal Musik Center.
find out more
photo credit: Levi Barker