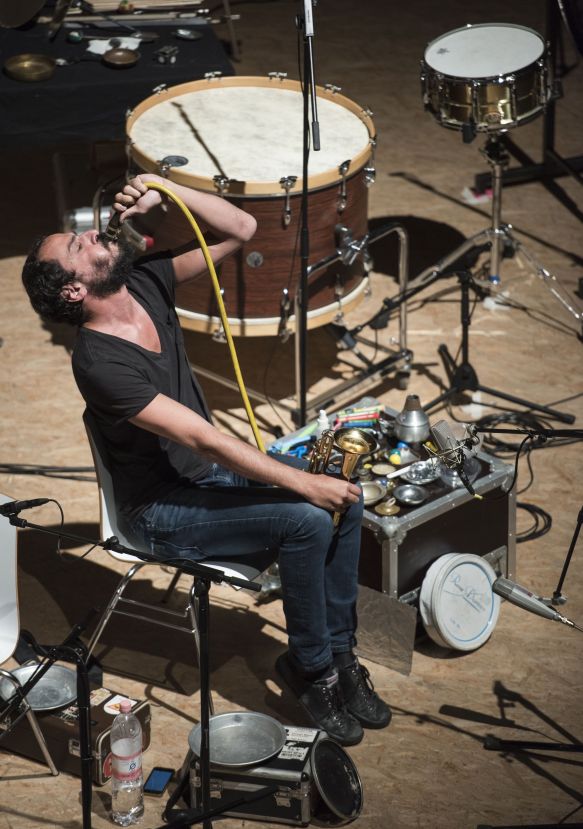 Mazen Kerbaj
Mazen Kerbaj, born 1975 in Beirut, is a draftsman and author as well as a musician. He has published drawings, many short stories and several books with a variety of magazines and book publishers.
Mazen has toured Europe, USA, and the Near East where he is considered one of the pioneers of improvised music. Together with Christine Sehnaoui and Sharif Sehnao, he conceived the first music festival (Irtijal Festival) and label for improvised music in Lebanon.
As a saxophonist and trumpeter, Mazen searches for new harmonic timbres through extended techniques, repetition and electronic medium and his innovation has firmed his esteemed reputation in the European improvisation scene.