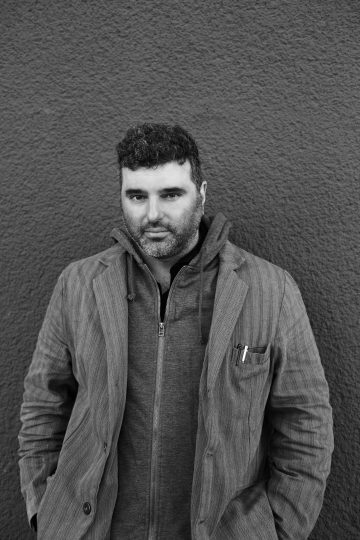 John Kameel Farah
John Kameel Farah is a composer, pianist and visual artist based between Toronto and Berlin. He studied composition and piano performance at the University of Toronto, where he received the Glenn Gould Composition Award twice during his studies. In 1999 he had private lessons with Terry Riley in California, and later at the Arabic Music Retreat in Hartford.
His live solo concerts uses a setup which surrounds the piano with synthesizers, as well as processing the piano through computer filters and effects. His music draws upon an interest in astronomy, history, mythology and painting. As a visual artist, his intricate ink drawings have been presented at solo and group exhibitions.
Collaborations have included Canadian choreographer Peggy Baker, ballet star Robert Binet, and astrophysicist John Dubinski. In 2010 he became a member of the Canadian Electronic Ensemble, the oldest continuously active live-electronic performing group in the world. In Berlin, he frequently works with the Oriel String Quartet and the early vocal ensemble Vox Nostra.
He has toured worldwide and has given concert-lectures at several universities and colleges in Canada and Germany.
His newest album "Time Sketches" has been released on the label Neue Meister/Edel Kultur.
find out more
Photo credit: Leonie Hochrein